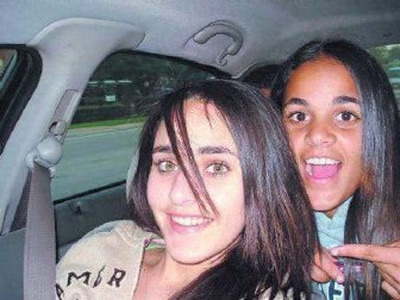 Remember these girls who were killed by their father because of their "dishonorable" acts?Aparently Finland is having a problem with honor killings and honor violence of daughters from muslim homes. Of all the countries you could think of Finland is the last one I would think had a problem with honor killings. But in fact they do. Take a read of this.
Here's the story:
The Child Welfare Act obliges an official to submit a report if a child or adolescent is in danger.

Helsingin Sanomat reported on Sunday that according to the Mannerheim League for Child Welfare, thousands of girls particularly in immigrant families with a Muslim background are afraid of their immediate relatives, while being subjected to physical or mental violence.

The reason for the control is the fact that the Muslim family honour is equated with the virginity of their daughters.

Continued . . .

"As a rule, the first person to know about what is going on is the girl's teacher. At that point, one should intervene in the situation, but due to the concealment rules, the teacher in question cannot speak about it in the student welfare group", says manager Marja Repo, from the immigrant training department of the Vantaa Adult Education Centre.

According to Repo, the parents of the student concerned should give their permission before the welfare group could handle the issue. However, asking for permission is not an option, if the person who threatens the girl is one of her family members.

"It is possible that the person who is posing the threat understands that something is going on, and an intervention could lead to sad consequences."

Continued . . .

"In addition to extreme cases, there are many families exhibiting mental violence. Even sons can be tasked with guarding daughters. That, too, is violence", Lounatvuori adds.

Lounatvuori feels that honour-related violence is "a major issue and certainly an increasing problem".

It has been estimated that by 2030, one in four children in Helsinki will live in a multicultural family.

The lack of standards for response is a consequence of the fact that honour-related violence does not belong to any one particular ministry but is a question of broad cooperation, says Vilpas.

"It is not clear which decision-making body is responsible for drafting national guidelines", notes Vilpas.

Minister of Immigration Astrid Thors (Swedish People's Party) admits that training and the creating of standards of activity would not require huge sums of money. She compares the attitudes of other ministries with a fire extinguishing system.

"Even sprinklers are not installed before there has been a fire and some victims. Too often results are achieved only after a crisis", Thors argues.